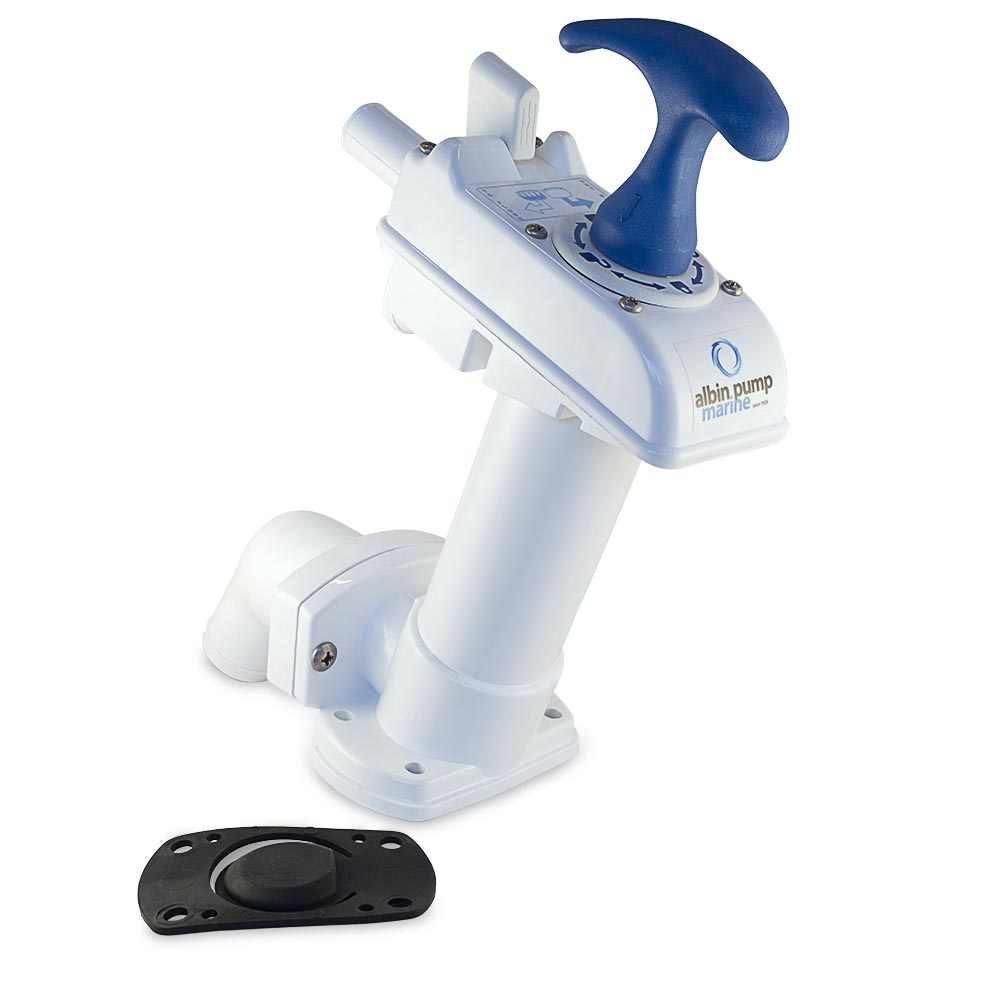 ALBIN TOILET PUMP ASSEMBLY Fit JABSCO and JOHNSON Toilets
#0766018
Was $165.00
Now $153.00!

ADD TO CART

This product is in stock and ready for order
Details
Why ever buy a replacement seal set, when for the same money you can buy the whole pump with Mr Marine Limited!!

So simple to install, no more filthy hands and cursing, as you struggle to disassemble the old filthy pump. Now just simply bolt on the whole new unit for the same money as a seal kit!!

Fits most manual Jabsco and Johnson Potties from 1986 Onwards. (BUT PLEASE CHECK FIRST WITH PHOTO TO SEE IF ITS THE SAME AS UNRETURNABLE DUE TO HYGENE REASONS)

Price may vary from T.M to my website.
RELATED PRODUCTS