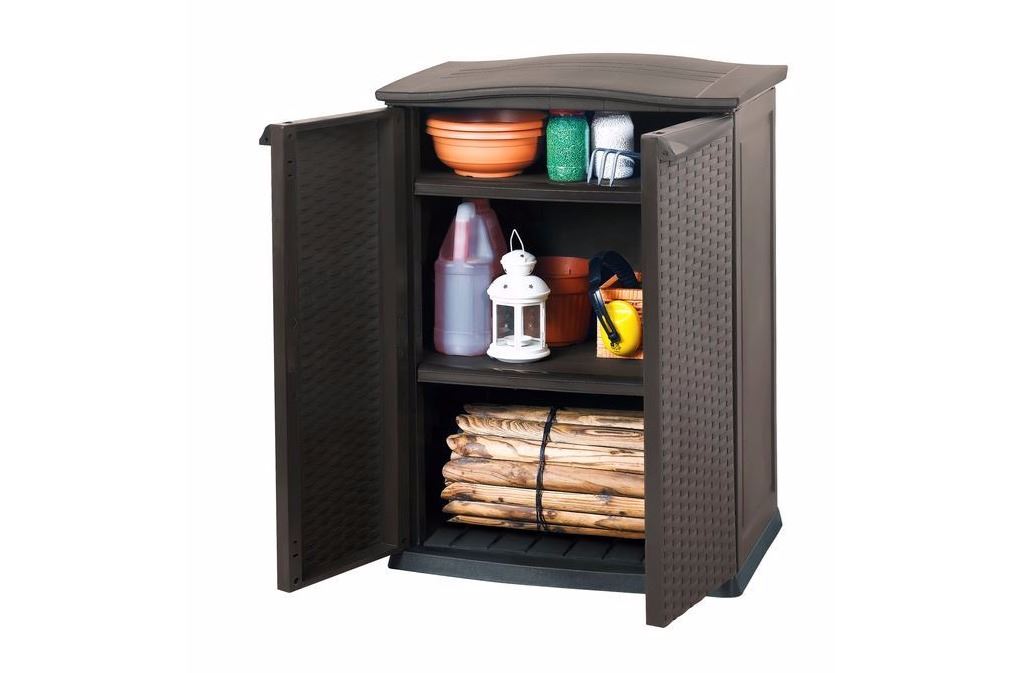 KETER, Rattan Style Mini Shed, Small and Compact!
#17190095
Was $180.00
Now $147.00!

ADD TO CART

This product is in stock and ready for order
Details
Solve all your LITTLE storage issues with this cool little Keter Brand, Storage Shed, the " Rattan Style Mini Shed" . <br/> <br/>¦Damage-resistant and virtually maintenance-free thanks to its durable resin all-weather build, which even includes UV protection, making it perfect for the outdoors. <br/>¦Adjustable shelves make it easy to store a variety of items. <br/>¦With lockable doors you can be sure your items are secure. <br/>¦This cabinet is easy to assemble. <br/> <br/>The Rattan Style Mini Shed is equal parts style and function. This shed built for smaller spaces has a durable, weather-resistant build that keeps it low maintenance and two adjustable shelves that hold 55 lbs each that provide versatile storage. This shed also has an attractive rattan-style texture, is easy to assemble, and has lockable doors. <br/> <br/>Ideal for storing all manner of items, all those pesky little things that always look untidy lying around. <br/> <br/>Dimensions External: 69.6cm w x 49.6cm d x 92.6cm h <br/>Internal: 64.3cm w x 41.4cm d x 86.3cm h <br/> <br/>Will not Rust,Dent or Peel. <br/> <br/>Keeps Contents Dry and Ventilated, and is perfect Indoors or Outdoors. Fully lockable <br/> <br/>Comes unassembled but to put together, with step by step instructions. <br/> <br/>Colour Dark Grey (Anthracite) <br/> <br/>YOUR PERFECT OUTDOOR STORAGE SOLUTION!!
RELATED PRODUCTS