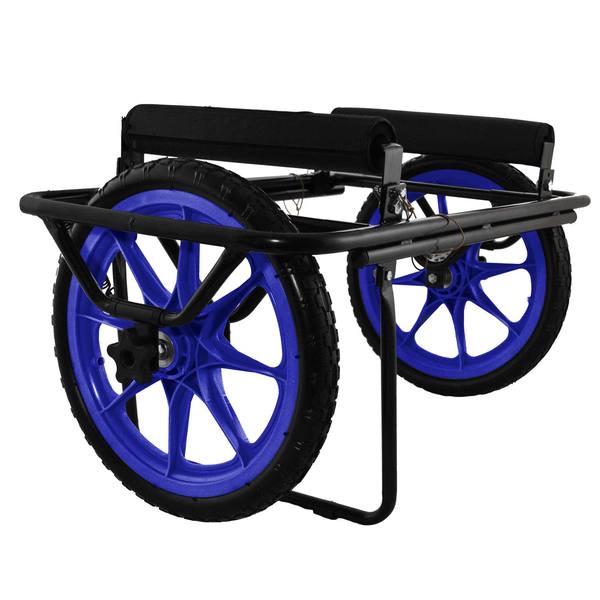 Kayak Trolley (Dolly) All Terrain Cart, Quality
#759
Only $310.00

ADD TO CART
Details
Never get stuck in the sand again, with this Top Of The Line, All Terrain, Kayak Cart.

With large 16" bike tire wheels, the ATC is great for going over rutted paths that cause difficulty for smaller wheeled carts, and it's faster over paved, flat surfaces. For many users, the large wheels will also offer a more natural height for pulling or pushing.

The ATC is perfect for heavy-loaded canoe portages, john-boats and other larger craft, including dinghies and Lasers. It easily transports all kayaks.

The heavy-duty powder-coated steel frame breaks down nicely for low-profile storage. A spring-loaded, super stable kickstand, adjustable top pad bars, and included cinch straps complete this super heavy-duty cart. 300 pound capacity.

Available in gray.

Designed for: Kayaks, Canoes, John Boats, Larger Craft
Carrying Capacity: Up to 300 pounds
Material: Powder-coated steel
Wheels: 16" bike tire wheels
Dimensions: 19" H x 33" W
Weight: 15lb.8oz.
RELATED PRODUCTS