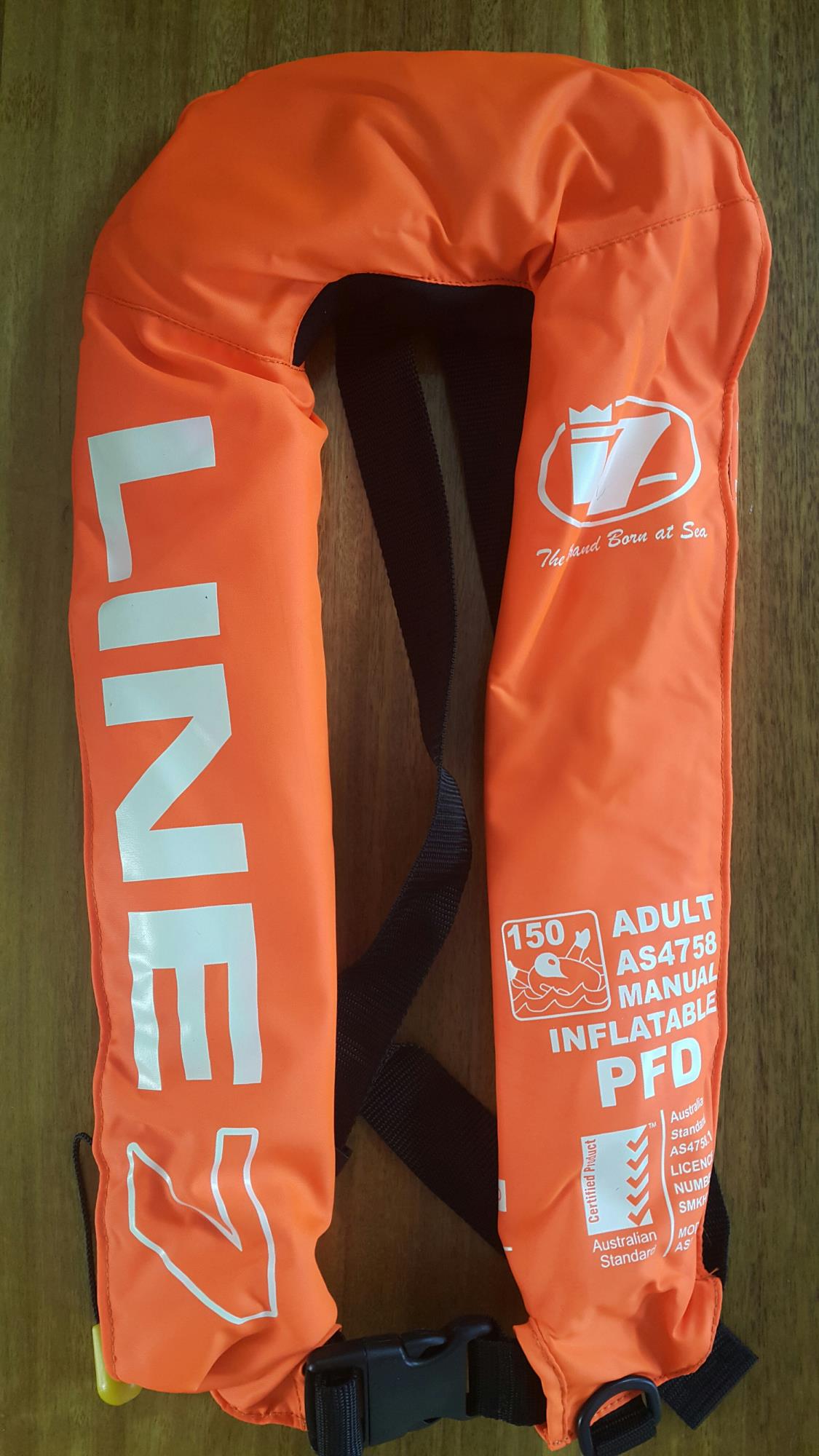 INFLATABLE LIFEJACKET, LIne 7, 150N Super Comfort, Manual
#DP90192
Was $81.00
Now $78.00!

ADD TO CART

This product is in stock and ready for order
Details
Quality manual inflation lifejacket, by Line 7
Designed for all recreational boating, where freedom of movement is required.

Twice the bouyancy of a conventional lifejacket.

Rapidly turns wearer onto back position.

Maritime Safety Authoritory Approved

This is a twin layer jacket, unlike the inferior other brand models, where the outer layer is the bladder!

CAA Approved
The  150N inflatable lifejacket features our ARS technology which is an Advanced Roll Over System with a 150N asymmetric bladder for superior self righting and head up support.

 Features:
Mulit Fit Size (One size fits most)
Contoured Super Comfort Design
Burst Zip Closure
ARS (Advanced Roll Over System)
Self-Inspection and Re-arming
Quality 50mm Webbing


***NOTE**** This is the PREMIUM upgraded version, featuring "QUICK BURST" PERIMETER ZIP, comfortable NEOPREME Collar, and UML Pro Sensor Ative Indicator System. Very definitely superior, to the cheap ASIAN import rubbish thats around!

**BUY WITH CONFIDENCE, GENUINE HUTCHWILCO AGENT**
RELATED PRODUCTS