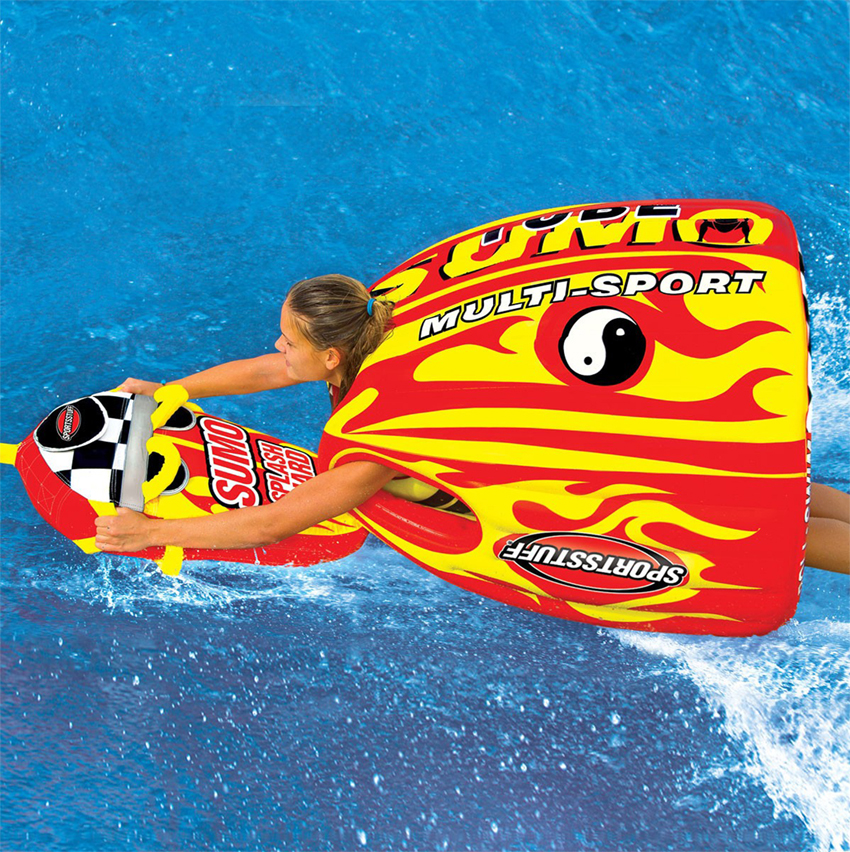 Sportstuff Sumo Suit and Splash Guard.. RADICAL!!
#WSTU3080SUMO
Was $319.00
Now $296.00!

ADD TO CART

This product is in stock and ready for order
Details
This is Insane Family fun!!! Make like a Human Torpedo with the Sumo suit and Splash guard. <br/> <br/>This single chamber tube is made of 100% heavy-duty PVC and is put over the rider like a shirt, instead of being directly attached to the boat. Take it to the beach for the ultimate body surfing experience, or grab two SUMOS and have a SUMO wrestling match with a friend! The SUMO SPLASH GUARD (included) is an inflatable armrest/handle with a sleek splash-deflecting design that will keep the spray out of your face. Featuring 6 double webbing foam handles and EVA foam knuckle guards on a heavy-duty full nylon cover. Simply connect a standard tow rope to the SUMO SPLASH GUARD and you can steer the SUMO TUBE back and forth, jump the wake, and roll 360s!
RELATED PRODUCTS