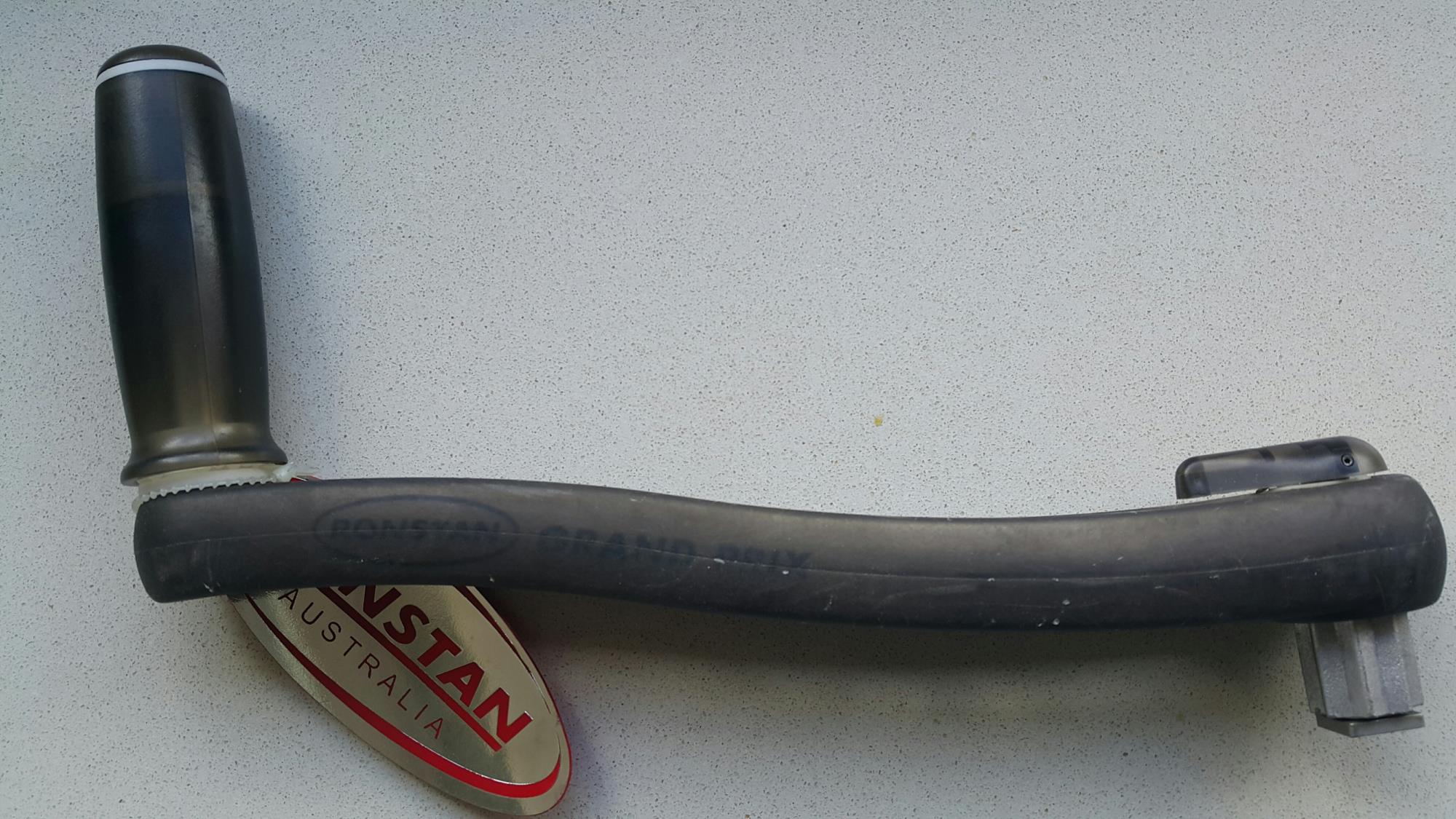 RONSTAN RF4315 Titan Grand Prix Winch Handle
#RF4315
Only $130.00

ADD TO CART

This product is in stock and ready for order
Details
Ronstan RF4315 Grand Prix Winch Handle, 
Race around the track effortlessly with the Titan Winch Handle, Top of the Line, by Ronstan
Industrial strength Construction with Rubberised  Main Shaft.
THIS IS NEW BUT OLD STOCK REDUCED TO CLEAR. Has minor Scuffs on the rubber just from being  transferred from shelf to shelf over time.  Hence reduced price.
***SAVE*******
I have 3 others .
1 x New, but the  spinner handle is a little nothy in the rotation (but spins fine)
2 x Demos with only a few uses on the boat to demonstrate to customers. 
RELATED PRODUCTS