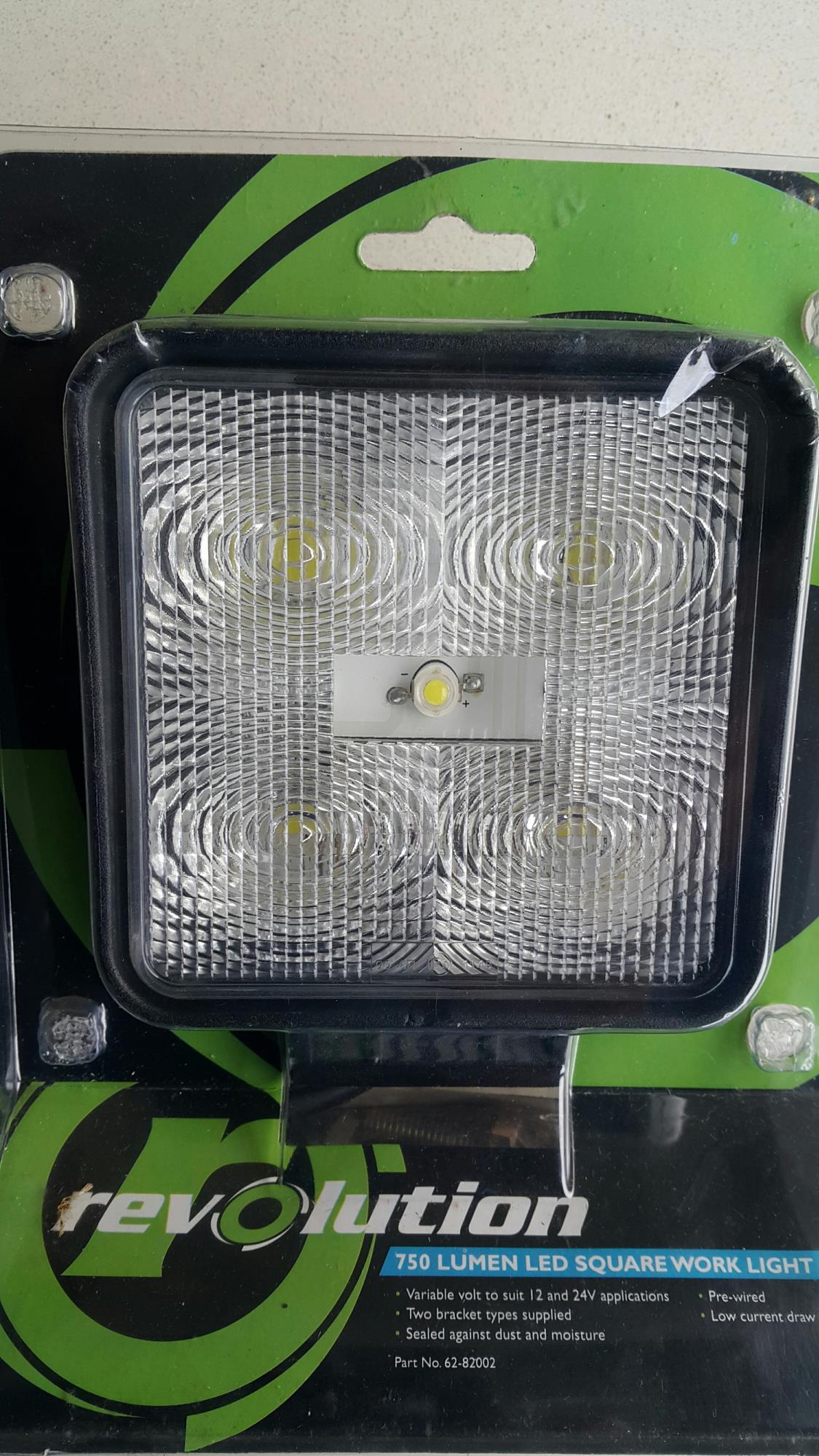 12V, 24V, Square, Bolt On LED Work Light! 750 Lumen, !!
#WORKLIGHTSQUARE
Only $30.00

ADD TO CART

Limited stock remaining. Order now before it runs out!
Details
Very Bright, 750 Lumen LED Bolt on work Light. Hard wire this unit into your 12v, or 24V, power supply and and bolt it onto a suitable mount for illumination of the work area. Sealed against dust and moisture High Brightness combined with low current draw. Ideal for the Bridge of your boat, or 4WD , or quadbike, lots of other possibilities too.
RELATED PRODUCTS