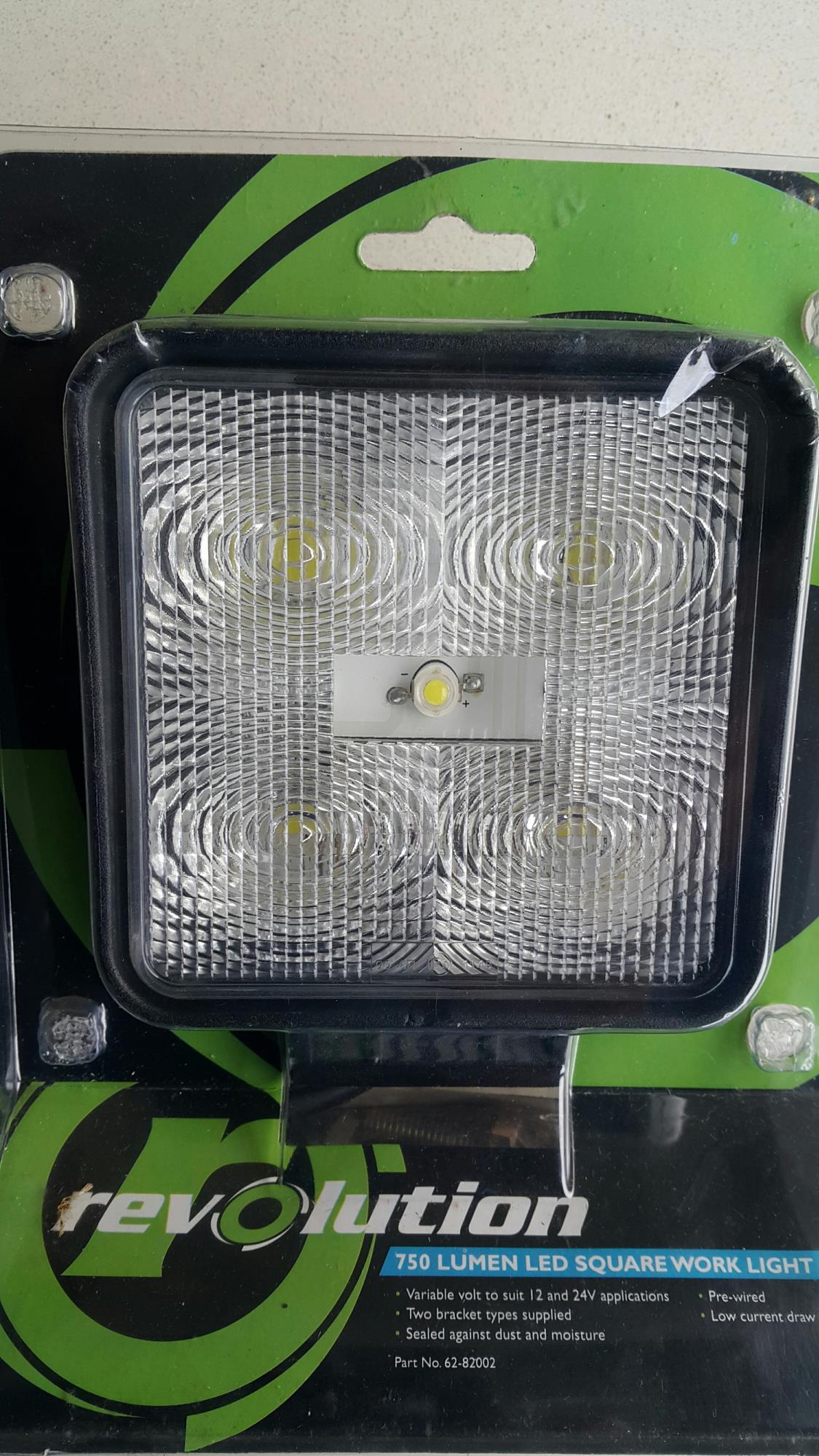 12V, 24V, Square, Bolt On LED Work Light! 750 Lumen, !!
#WORKLIGHTSQUARE
Only $30.00

ADD TO CART

Limited stock remaining. Order now before it runs out!
Details
Very Bright, 750 Lumen LED Bolt on work Light. <br/> <br/>Hard wire this unit into your 12v, or 24V, power supply and and bolt it onto a suitable mount for illumination of the work area. <br/> <br/>Sealed against dust and moisture <br/> <br/>High Brightness combined with low current draw. <br/> <br/>Ideal for the Bridge of your boat, or 4WD , or quadbike, lots of other possibilities too.
RELATED PRODUCTS