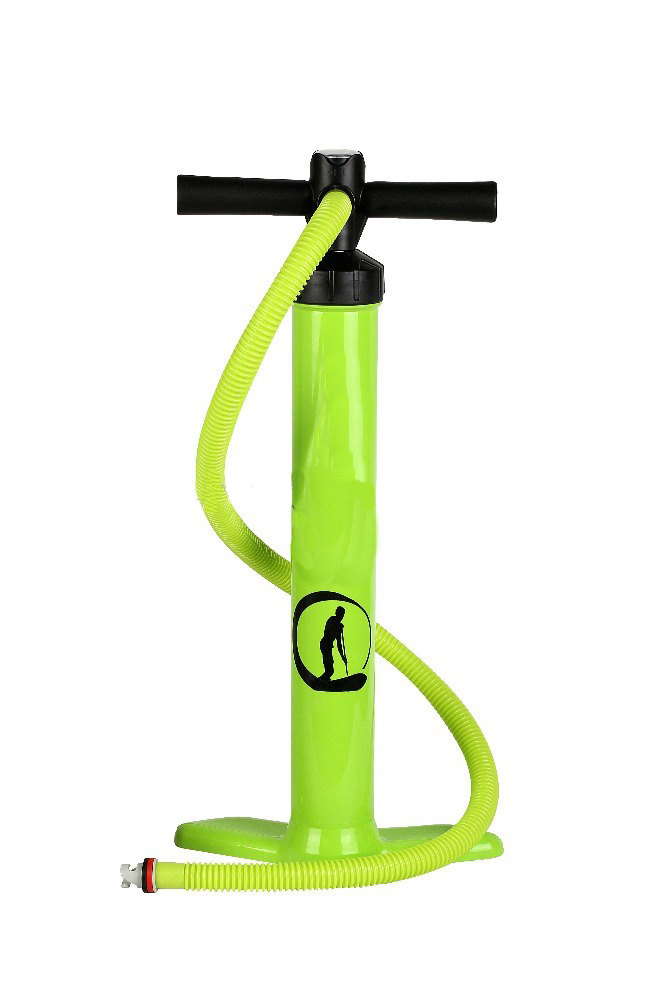 HAND PUMP For Water Toys, SUPS, Dinghys, Mattresses, Kites etc
#WSHP0001
Only $47.00

ADD TO CART

Limited stock remaining. Order now before it runs out!
Details
Easy to keep handy in any boat, this effortless,Hand Style, piston pump ,allows you to inflate and have fun in the sun with all your blow up toys.

Whether you're at the beach or camping, this unit is great to use on air beds, beach balls, rafts, biscuits, SUPs, Kites etc, and is supplied with 3 sized nozzles to fit almost any item.

The unit inflates on both the Draw stroke and the Compression stroke, for double the time inflation.

Has a high pressure gauge for high pressure items like SUPs

When you have almost inflated your item there is a plug at the top of the piston, which when removed allows inflation only on the downwards compression stroke to make the last tiny bit of inflation easy work.
RELATED PRODUCTS