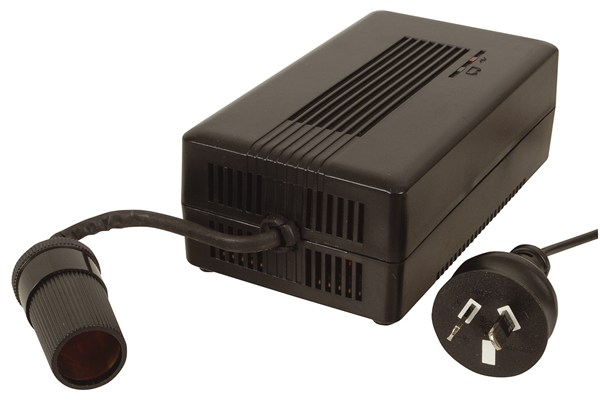 Switchmode Mains Adaptor Rectifier230v AC to 12VDC
#MP3575
Only $57.00

ADD TO CART

This product is in stock and ready for order
Details
Handy Mains Adaptor/ Rectifier  to power up your 12V DC appliances.

Regulated output voltage, small size and higher power output make these AC adaptors suitable for many  different applications.

A handy solution for powering 12V equipment such as car coolers, camping fridges, etc, from a mains AC power source. Supplied with a 1.5m output lead with cigarette socket output, making connection simple and easy.


Approval Number: Q060129
Specifications
AC current rating : 0.8A
AC Voltage rating : 240.0V
AC Frequency : 50.0Hz
DC current rating : 7.5A
DC Voltage : 12.0V
Length : 157.0mm
Width : 90.0mm
Height : 57.0mm
Cable length : 1.5m
Rated for AU Mains : true
Mains Lead Length : 1.5m
Type of Power Supply : Desktop
Special Application : 12V Car Equipment
Output Lead Length : 1.5m
RELATED PRODUCTS