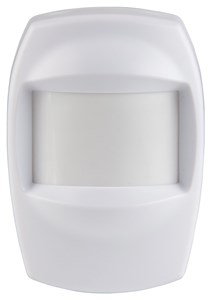 PIR Sensor for Wireless Burglar ALARM,
#LA5157
Only $70.00

ADD TO CART
Details
Expand the capabilities of your LA-5156 Intelligent GSM Wireless Alarm System with additional PIR detectors.
• Requires 9VDC battery
• Measures: 104(H) x 60(W) x 39(D)mm (excluding aerial)mm (excluding aerial)


Please Note: For correct operation of the motion sensor, all moveable objects need to be secured in the cabin, so that if the boat rocks the alarm doesnt trigger. The reed swithces for the cabin door or washboards, may be the most suited sensors, as they activate alarm when the door or washboards are opened.
RELATED PRODUCTS