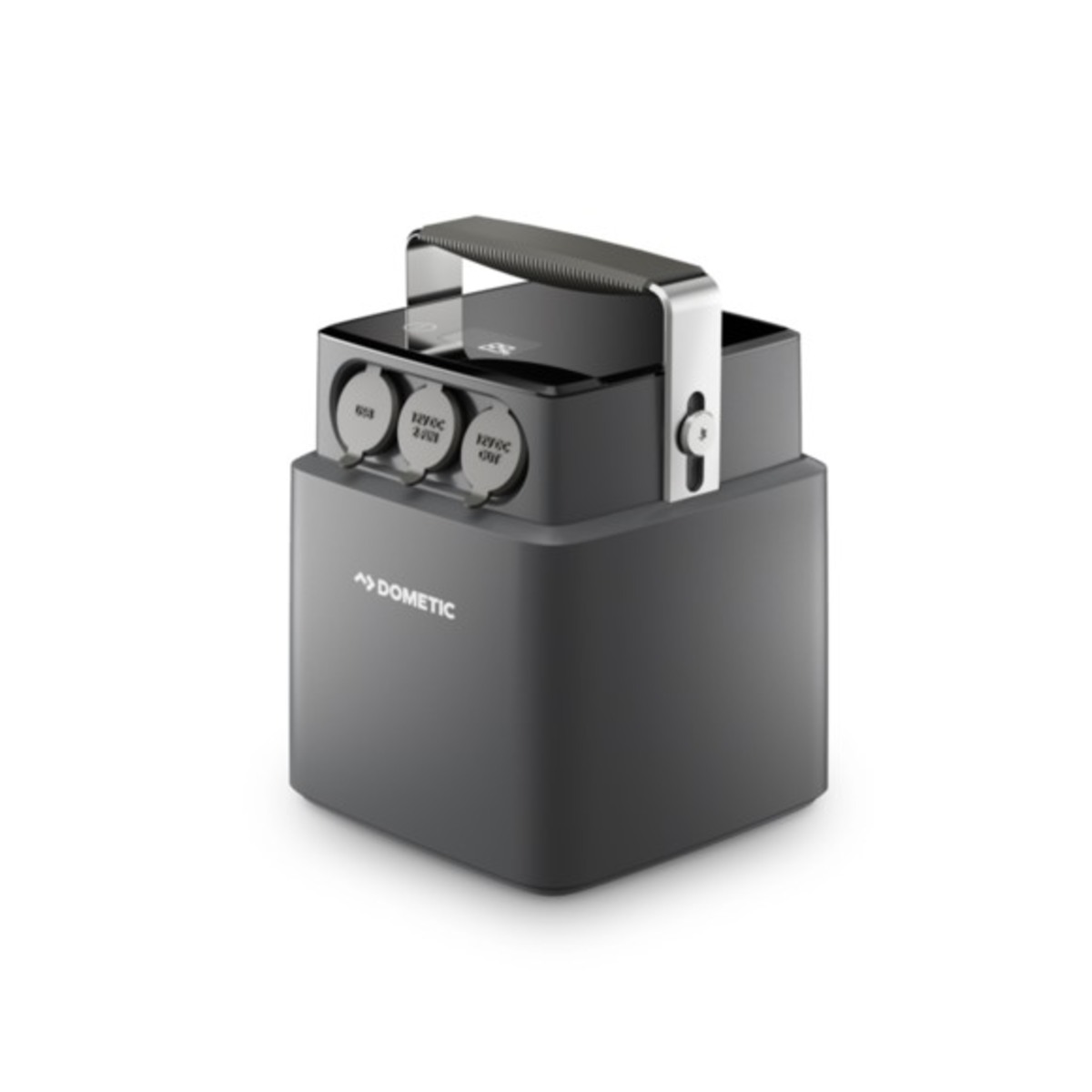 DOMETIC PLB40, 40 Amp hour Lithium Ion Battery Pack
#PLB40
Was $989.00
Now $984.00!

ADD TO CART
Details
This is a handy portable power pack to take with you to power your Dometic 12v Appliances, Boat, Beach, Farm or Campsite.


The Dometic PLB40 Ah lithium iron phosphate battery delivers high levels of mobile power –weekend or more of power for a Dometic CFX on a single charge. Designed for powering powered coolers and other 12 V appliances while being off-grid. Thanks to its lightweight and compact design, you can enjoy true independence and travel off-grid for longer.
FROM SMARTPHONES TO POWERED COOLERS AND ANYTHING IN BETWEEN
The power of the Dometic PLB40 is supplied by integrated lithium iron phosphate (LiFePO4) battery cells. Engineered for use in harsh outdoor environments, its rugged design will keep your gear charged and ready even on the harshest expeditions. Lightweight, with a ergonomically designed stainless steel handle, the PLB40 is easy to carry, while an integrated DC-DC charger offers three convenient ways to charge via: the vehicle 12 V DC socket, solar panel or AC home power. The user-friendly, integrated LCD display provides important information on performance including: the battery capacity, charging/discharging status and output status.

Features
RAPID CHARGE Built-in 8A charger
USB PORTS Ideal for charging mobile devices
BRING TO ANY REMOTE LOCATION Lightweight and ergonomically design stainless steel handle 
EASY TO USE Built-in LCD screen displays charging status and output
THREE-WAY CHARGING Via 12 V socket, solar panel or AC house power
CUTTING EDGE TECHNOLOGY More stable supply and longer life cycle than lead-acid batteries
Specifications
Model PLB40
Scope of delivery 40Ah Lithium ion Phosphate battery pack, 10Amp ACDC charger, DC cable extension with Cig plug & Anderson connector
Product Description Portable lithium battery, 40 Ah
Input voltage (DC) 12 V
Output voltage 12 V
Output current 15.00 A
Battery type Lithium Iron Phosphate (LiFePO4)
Rated battery capacity 40.00 Ah
IP class IP44
Operating temperature min 0.00 °C
Operating temperature max 50.00 °C
Dimensions
depth 197 mm
height 257 mm
width 197 mm
Net weight 7.54 kg
RELATED PRODUCTS