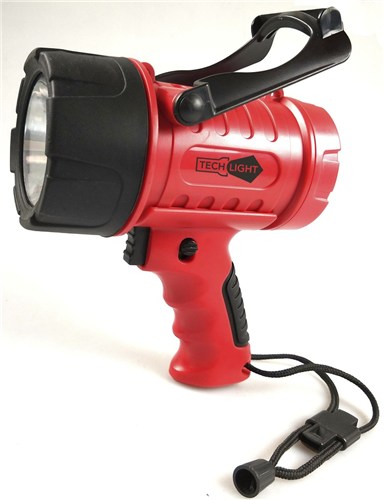 350 Lumen Floating Spotlight - CREE LED, SMALL
#ST3240
Was $32.00
Now $28.00!

ADD TO CART

This product is in stock and ready for order
Details
This powerful little beauty, is ideal to have for those night time adventures on the boat at a rediculously low price!!  Fully waterproof (IP67) and floats in water. A fold-out stand allows you to put it down, while a pistol-grip and lanyard ensure it stays firmly in-hand too. An integrated whistle in the lanyard can be used to draw attention in emergencies also. High / low power and flashing modes,
Batteries Not Included
Specifications
Light Rating Lumens : 350.0lm
IP Rating : 67
Dust/Particle Ingress Protection : 6 - Dust tight, no ingress of dust
Liquid/Moisture Ingress Protection : 7 - Immersion up to 1m
LED Power : 4.0W
LED Type : CREE XM-L
Outdoor Light Type : Handheld Torch
Beam distance : 350.0m
Length : 162.0mm
Width : 78.0mm
Depth : 142.0mm
Weight : 400.0g
Size / Shape : AA
Battery quantity : 3.0pc
Batteries included : No




THIS UNIT IS Awesome VALUE! You wont be disappointed!
RELATED PRODUCTS