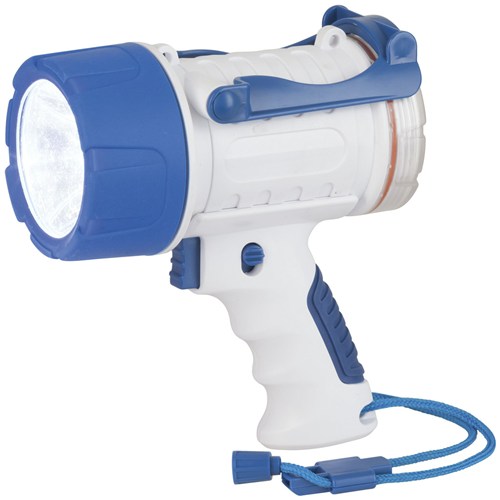 700 Lumen Waterproof Floating Rechargeable Spotlight
#ST3311
Only $78.00

ADD TO CART

This product is in stock and ready for order
Details
This powerful little beauty, is ideal to have for those night time adventures on the boat.
A Smaller Sized Spotlight
Designed for taking on the boat, fishing trips, etc. It is fully waterproof and will float if it is knocked into the water. Features a lock switch and swing out bracket for when you need hands-free operation. Includes red-LEDstrobe function too! The hand strap also includes a whistle for getting attention. Supplied with mains and cigarette lighter charger.
Specifications
Light Rating Lumens : 700.0lm
Water resistance classification : Waterproof
Outdoor Light Type : Handheld Torch
Height : 160.0mm
Depth : 145.0mm
Diameter : 75.0mm
Weight : 329.0g
RELATED PRODUCTS