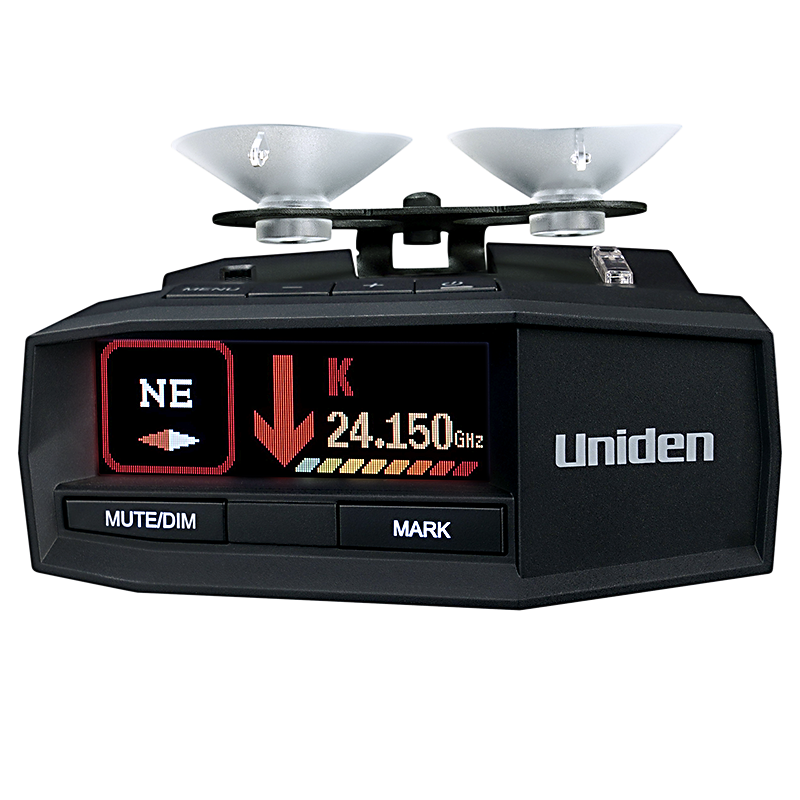 UNIDEN Uniden R8 NZ GPS Radar Detector
#R8NZ
Was $1459.00
Now $1374.00!

ADD TO CART

This product is in stock and ready for order
Details
****NZ NEW NOT AN IMPORT*********************************
Reduce the pleasure of the speed camera Nazis with this VALUE Radar Detector Uniden R8NZ.

Extreme Long Range
Radar/Laser Detector
The all-new R8 is part of the industry's
most talked about line of radar detectors.
Its dual antenna allows the R8 to detect
threats from all 4 directions, with voice
alerts for the direction of threat.
It even shows the direction, band, and
signal strength for each. Perfect just
got better.
Features:
Bluetooth App Capability – Free app
download. Setup menus and show greater
detail of radar features on your smart
phone
Optional Laser Jammer Capability – With
the optional laser jammer, add up to 6
laser jammer transponders to insure
complete protection from laser gun
detection
Optional Remote Keypad – Allows easy
access to the radar menus and functions
without having to reach the R8 buttons
on the unit
Auto Mute Memory
Extreme Long Range Radar Detection
2 Low Noise Amplifiers for Increased Range
50% Faster Processor
Dual Antenna Detects Direction of Threat
Arrow Voice Alerts with Direction of Threat
Red Light Camera Alert
GPS Built-In with Free Updates to GPS
Database
Large Ultra-Bright Color OLED Display
Spectre Elite Undetectable
Quiet Ride
Max Speed Warning Alert
Voice Alert
Cigarette Adapter with Mute Key, USB Port,
and Remote Keypad Port
Single and Double Suction Cup Brackets included
Price may Vary from TM to my Website
RELATED PRODUCTS