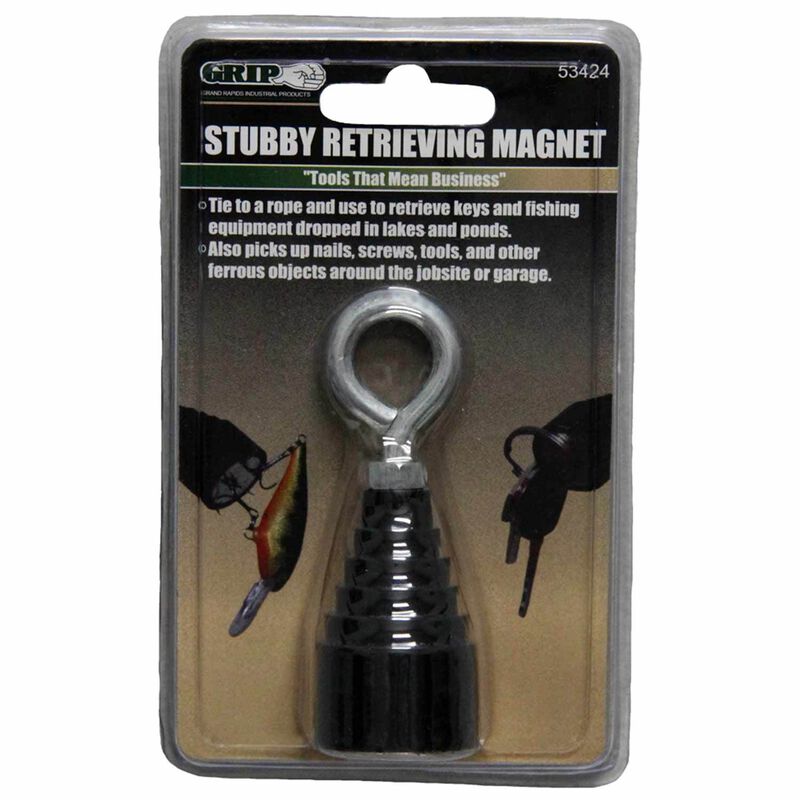 30 lb. Stubby Retrieving Magnet
#19922137
Only $27.00

ADD TO CART

Limited stock remaining. Order now before it runs out!
Details
GRIP ON TOOLS 30 lb. Stubby Retrieving Magnet
Tie to a rope and use to retrieve keys and fishing equipment dropped in lakes and ponds. Also picks up nails, screws, tools and other ferrous objects around the jobsite or garage.
Features:
30 lb. weight capacity
Hook for use with a rope
Use to pick up ferrous objects
Good for retrieving lost fishing lures
Can be used to pick up keys
Can be used indoors and outdoors
RELATED PRODUCTS